Our goal is to develop best immunotherapies for neurodegenerative disease and cancers including vaccine, antibodies.
Business Team
Jerry Chou President of Biomer Tech. Inc. CA: Jerry has over 20 years business experience, and he will serve as consultant of business development for the company.
Ben Yu MD, general manager of MegaNano BioTech Inc. Who has more than 10 years experiences in business (real estate and biotechonology).
Yun Bai MD, MPH is the CEO of MegaNano Biotech. Inc. She has more than 20 years research experience including hybridoma generation and antibody purification.
Chuanhai Cao Ph.D. and MPH will server as technical consultant for MegaNano BioTech. Inc. Dr. Cao has over 25 years research experience and five years business experiences.
Business Model
Provide service to maintain our routine business. Vaccine and antibody development are our long term goal.
Our products will be ELISA kit, diagnostic antibodies in the first tow years, and then vaccine or therapeutic antibodies in the future.
Intellectual property: We have licensed a vaccine patent through USF, and will develop more IP.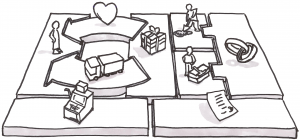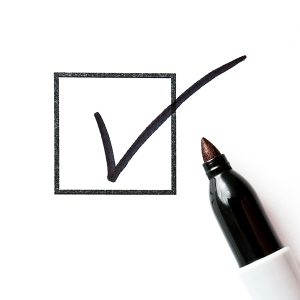 Current Status
We has licensed a patent through USF: "an antigen stimulated dendritic cell vaccine". It is a platform for immunotherapies, such as we can developed for cancer and neurological diseases. Also, a company has committed to order diagnostics kits from us (ELISA kits).
We will raise some funds from our funders to initiate some projects. Also, we are working with several investors at present and will investment in several months.
Challenge and Opportunity
Disadvantages: There are so many biotech companies who are actively working on immunotherapies especially in cancer and neurological disease treatment, so they are all potential competitors to us.
Advantages: The major advantage to us is the new patent that we have licensed which uses dead cell as vaccine for diseases. Also, we have the ability from design to kit development and currently discussing with a company who will use our kits. There very few companies who has the capability to do such work.
Projection of our business
We will spend the first year to test our vaccine on mice to validate all data in the patent, and submit SBIR grant.
We will test our vaccine on tumor or AD mice and will approach investors. We will prepare for IND application in the third year and raise money for phase I clinical trial, and hope to complete phase I clinical trial in 5 years.
We will sale our ELISA kits to cover the basic cost, and we are working with Spartan Capital and discuss launch an IPO to raise funds for the vaccine project, so once we have tested the efficacy of our vaccine and then we will work on it to make a detail plan.
Strategy towards success
We are working with a clinical diagnostic company and Alzamend Neuro Inc. now to form a team to support our company. Also, we have committed investment from our administrative team (Ben, Chuanhai) who has promised to invest upto $200000 in two years.
We are seeking to build up 20 ELISA kits in the coming two years and expect to bring minimum $200000 income in the coming next three years. Also, we are expecting to get 1.5 million investment from investor in two years for our vaccine project.